Greetings to all Faculty and Staff!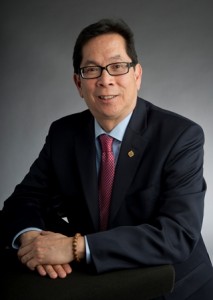 From the Superintendent/President
Dr. Frank Chong
As our college and the larger community begin a return to a new sense of normalcy, I find myself optimistic about what the future will bring for us here at SRJC. As outlined in the SRJC Plan for a Safe Return to Campus, we are working daily to support a gradual and safe transition that incorporates the continual updates to the requirements that are coming in from the state and county. I also want to acknowledge the incredible efforts of the many faculty, classified professionals, managers and students who have worked diligently to continue education throughout this time, in spite of the many challenges we all face.
In fall 2021, we will continue to advance the work of social justice at SRJC, including the development of an anti-racism and inclusion plan for the college, led by my vice presidents and in consultation with our affinity groups, including APISA, BLAC, LFSA, NFSA and the BSU. Because that commitment includes additional training and learning opportunities for our entire college community, you'll see a number of sessions and discussions on DEIA topics on the PDA Day agenda on Friday, August 13, 2021. I'd like to thank the Professional Development Committee for their work to organize these important sessions.
This year's Fall plenary presentation will be given by Dr. Jeremy Smotherman, Senior Director of Institutional Effectiveness, Research and Planning. Dr. Smotherman will highlight past and present demographics for SRJC students and employees as well as our community members to share the history of SRJC and to envision our future with his presentation titled "Reflecting History: The Legacy of Data Narratives." This presentation will promote discovery in how data narratives play an essential role in storytelling and assist us in exploring the difference between reflecting on our past history versus establishing a new history. We will begin to imagine how we can achieve solidarity with our values in setting institutional goals and implementing a strategic plan which helps us establish a new history for SRJC.   
I hope you'll join me for a day of enriching lessons, crucial conversations and collegial camaraderie on August 13. While we can't come together for coffee just yet, I hope that this PDA Day can be a day of self-care and learning for us all.
I look forward to seeing you on PDA day.
In solidarity,
Frank Chong